The Johnstown Milliken VFW will host a Memorial Day ceremony at the Johnstown cemetery, located just north of Highway 60 on Colorado Blvd. (County Rd 13), Monday, May 28 at 11 a.m.
PLEASE NOTE: The Administration Offices of the Milliken Town Hall and the Milliken Police Department will be closed on Monday, May 28th, in observance of Memorial Day.
WELD COUNTY – ROAD MAINTENANCE, CONSTRUCTION and RECLAMATION CLOSURES: CR 25 from Hwy 392 to
Tonight from 5-7pm is the Milliken Middle School Academic Showcase. Highlights of the event include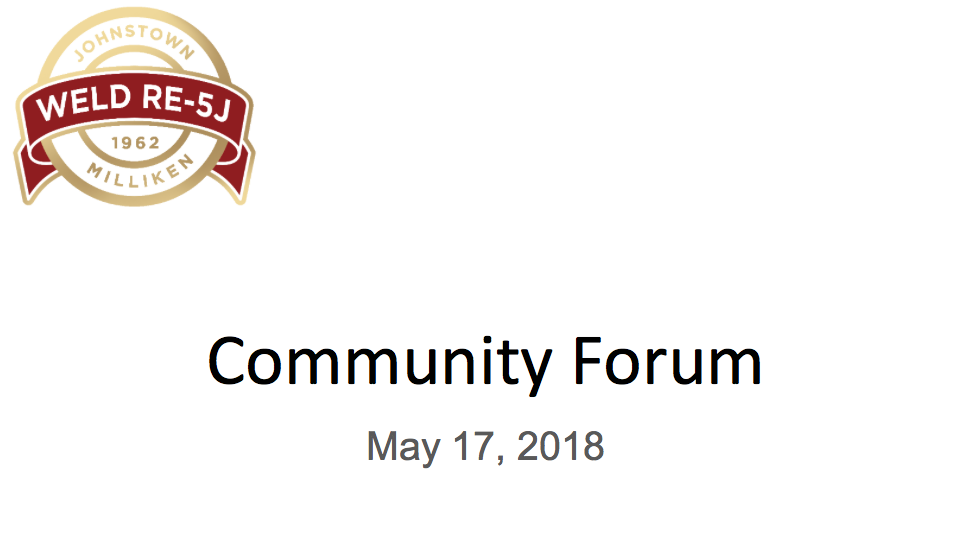 The Weld RE-5J Community Forum with recommendations from the Facility Improvement Task Force and District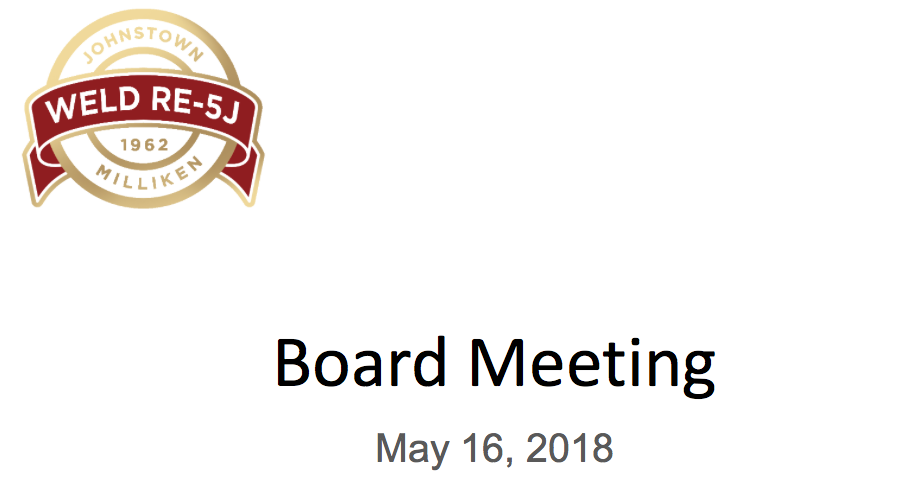 Tonight's Weld RE-5J School Board Meeting can be livestreamed at the following link: https://livestream.com/weldre5j/May162018BoardMeeting Weld
Another grrrreat turnout for our final Farm Friends Storytime at Riverside Library and Cultural Center
Front Range Fire Rescue on scene of a house fire in Milliken early Thursday morning. Thanks to our aid partners, Platteville-Gilcrest, Evans, and Loveland for their assistance. FF Easley & ENG Gosselin pictured.
Congratulations Team Heizenberg! Winners of TRPR's first Women's Indoor 4v4 Volleyball League!🏐 Thank you to all teams that participated!
"I feel the strongest I've ever been." - Jake Butt via The Denver Post Broncos, Briefly: Thursday, May 24A quick look at the recent buzz.
Conor Timmins leads OHL defensemen in scoring during the playoffs! Avalanche Farm Report - May 8The Colorado Eagles posted two more victories this week while
Devin was a big help after joining us midseason. 2017-18 Nuggets Player Breakdown: Devin Harris | Christopher DempseyCopyright © 2018 NBA Media Ventures, LLC. All
#BroncosCountry LIVE: Chris Harris Jr. and Brandon Marshall meet the media after Day 3 of OTAs[fb_vid id="10156624730501318"]
The top 15 photos of No. 15 from the season!
Devin was lethal attacking the rim and from beyond the arc![fb_vid id="10156294865243610"]
"I've gotten First-Team All-Pro in the slot [before], so I can do it again." Chris Harris Jr.'s changing role to let him be 'a little
Duncan Siemens may have scored his first career NHL goal into an empty net, but everyone was still so excited for him.[fb_vid id="10156686719422345"]
The action in Europe continues... Switzerland Bounces Back With Victory Over BelarusLess than 24 hours after its shootout loss to the Czech Republic, Team Switzerland