Preschool Story Time – Shapes 8/13/20
2020-08-13 09:57:45

Lets talk about shapes in today's Preschool Story Time with Ms. Deb!
Looking for more Story Time resources? We have created a webpage to connect with our story time community while the library is closed and share story time favorites. >>
http://ow.ly/fNJX50yUBff
Also, be sure to check out the Louisville Public Library's YouTube Channel for story time songs and rhymes, programs and how-to videos! >> https://bit.ly/LouisvillePublicLibraryYouTube
Preschool Story Time – Shapes 8/13/20
Learn about shapes and hear the story of the Three Little Pigs
Increase in Cases in Boulder County – A Message from the Mayor Dear Louisville …
2020-09-17 15:49:08

Increase in Cases in Boulder County – A Message from the Mayor
Dear Louisville Residents,
Boulder County is seeing a significant rise in COVID-19 cases, which means we all need to do our part and stay home as much as possible. This week, the State updated its COVID-19 Framework, introducing three new tiers within Safer At Home. Boulder County is in the 'Concern' tier, but with our increased case count, we may move to 'High Risk'. For more information about what this means in detail, please visit the Boulder County Public Health website.
Our community continues to do a great job of limiting the spread of COVID-19 by wearing facial coverings, practicing social distancing of 6 ft, washing hands regularly, and avoiding gatherings of larger than 10 people – so let's keep it up.
While we stay at home to protect public health, we can continue to support local restaurants and retailers through services such as takeout and curbside pickup.
Halloween
As we move towards October, I've received a number of questions about Halloween. A public order banning trick or treating has not been issued to-date by Boulder County Public Health or the State of Colorado. As the situation continues to evolve, this may change, and if it does, the City will comply with all such orders. We will share any safety guidelines as these become available.
Racial Equity
Thank you to everyone who took part in our recent Community Conversations on Racial Equity with Dr. Nita Mosby Tyler of The Equity Project. If you missed these events, visit the City's website to check out the recordings or to register for the Library's October 13 online event with Dr. Mosby Tyler.
Sincerely,
Mayor Stolzmann
To read this message with links and resources, visit the City's website: https://www.louisvilleco.gov/H…/Components/News/News/4803/17
BVSD Heroes: Kitchen lead hopes to return to the job she loves soon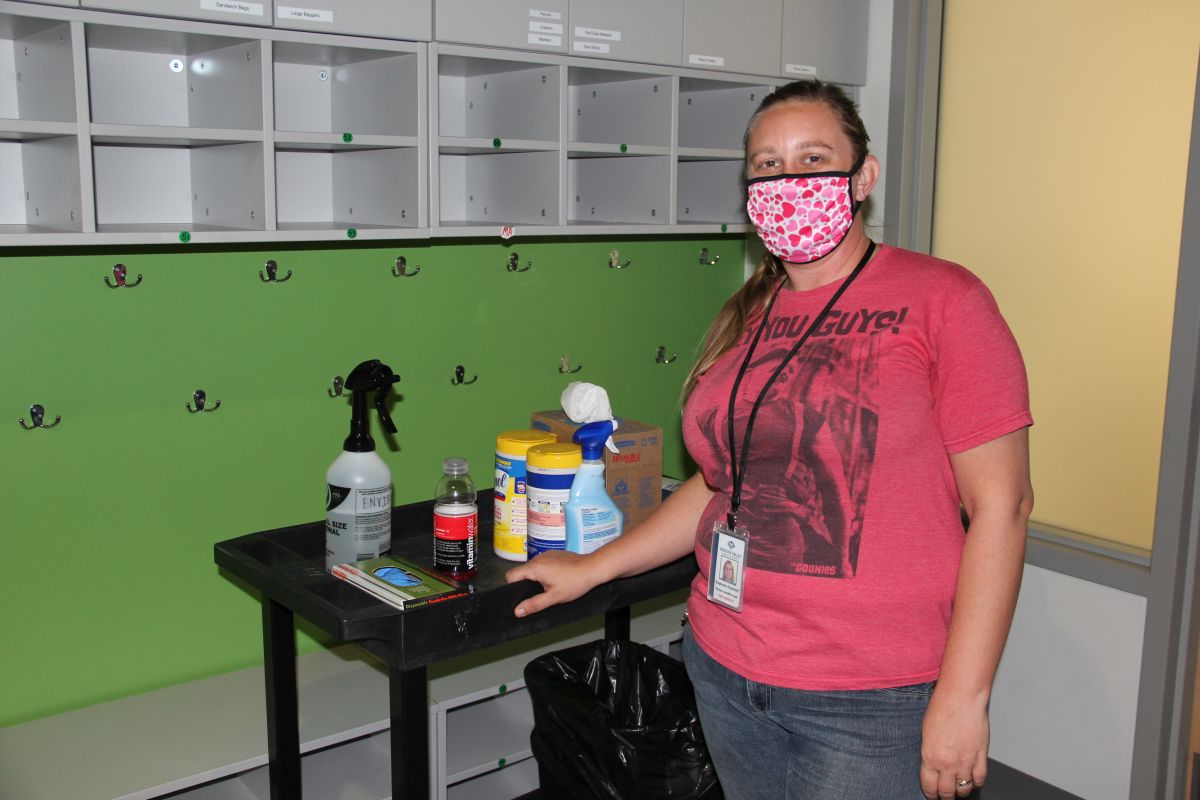 Join the City's Ranger Naturalist and Louisville Historical Museum staff for a w…
2020-09-17 15:05:07

Join the City's Ranger Naturalist and Louisville Historical Museum staff for a walking tour of traces from the industries that fueled Louisville's contributions to the war effort during WWI. The tour will be on September 27th at 9 AM. Learn how this conflict affected people, coal, agriculture, and mining in Boulder County and the Louisville area. Register here >> http://ow.ly/PHCK50BloCK