Scottish witchcraft book goes online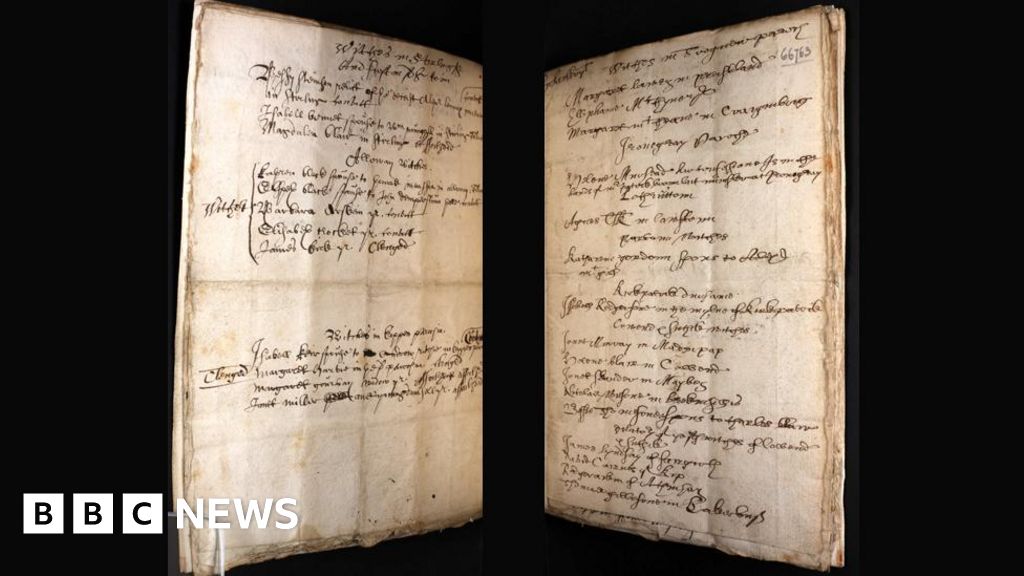 2020-07-28 14:09:27

In America, we had the Salem Witch Trials. In Scotland, during the 16th and 17th centuries between 3,000 and 5,000 people, mostly women, were accused of witchcraft and many of their names were recorded in a book from 1658 that was recently acquired and digitized by Ancestry. A fascinating, sad piece of history.
Scottish witchcraft book goes online
The pages of a 350-year-old book used to record the names of those accused of witchcraft in Scotland are published online.
Community Action Program's People Engaged in Raising Leaders to Offer Boards and Commissions Training in August
The good good pig : the extraordinary life of Christopher Hogwood
2020-08-04 20:10:24


On Display Today: Boulder County Fair
"The Good Good Pig" – https://bit.ly/39GExpv
"Sands sounds at times quietly confidential, at other times mildly amused—her delivery has an intimate air, as though she's reminiscing about this pet to a close friend, an approach that suits the material. " —AudioFile
The good good pig : the extraordinary life of Christopher Hogwood
A naturalist who spent months at a time living on her own among wild creatures in remote jungles, Sy Montgomery had always felt more comfortable with animals than with people. So she gladly opened her heart to a sick piglet who had been crowded away from nourishing meals by his stronger siblings. Ye…
Stay alert if you're visiting Dickens Farm Nature Area in the next few days…
2020-08-04 14:56:03

Stay alert if you're visiting Dickens Farm Nature Area in the next few days. Crews will be mowing weeds, adding a few boulders to better define parking locations, and doing other minor repairs. Lot parking may be limited, but spots are also available on Boston Avenue and in designated areas south of the creek (behind the shopping center). View a list of parking locations and nature area amenities at http://bit.ly/dickens-farm