Motor Vehicle | Adams County Government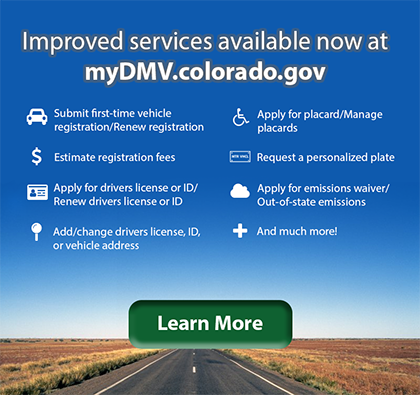 Due to a water main break, our North Pecos Motor Vehicle office is closed. We will announce it as soon as it is able to reopen. The nearest MV offices to that location are in Westminster and Brighton. All remaining offices will open at 12 p.m. today.
Unsafe sidewalk conditions have caused our Bennett Motor Vehicle office to close as well.
Visit the link below for addresses and current wait times.
Find out if you can take care of your transaction online by visiting myDMV.colorado.gov.
Motor Vehicle | Adams County Government
The Adams County Motor Vehicle office is committed to providing the most current information about vehicle licensing, registration, services, regulations and programs to its residents. For this reason, the following information relating to vehicles has been provided for your convenience.